This plug-in was taken down by Google...
Also available on GitHub
YouTube™ Ambilight (YouTube™ Super Ambient Theatre Mode) is a simple Chrome plug-in that takes the colour from the video to colour in the rest of the page, creating a more immersive viewing experience.
When you are on a YouTube video, simply click the Ambilight button that appears in the address bar, as illustrated with a colourful TV.
For the best effect try it with movie trailers and music videos, or any video where the colours change rapidly.
This requires the HTML5 YouTube Player. Protected flash videos will unfortunately not work.
---
---
Setup
Use the button in the top right corner to enable YouTube™ Ambilight.
The background will change colour to match the video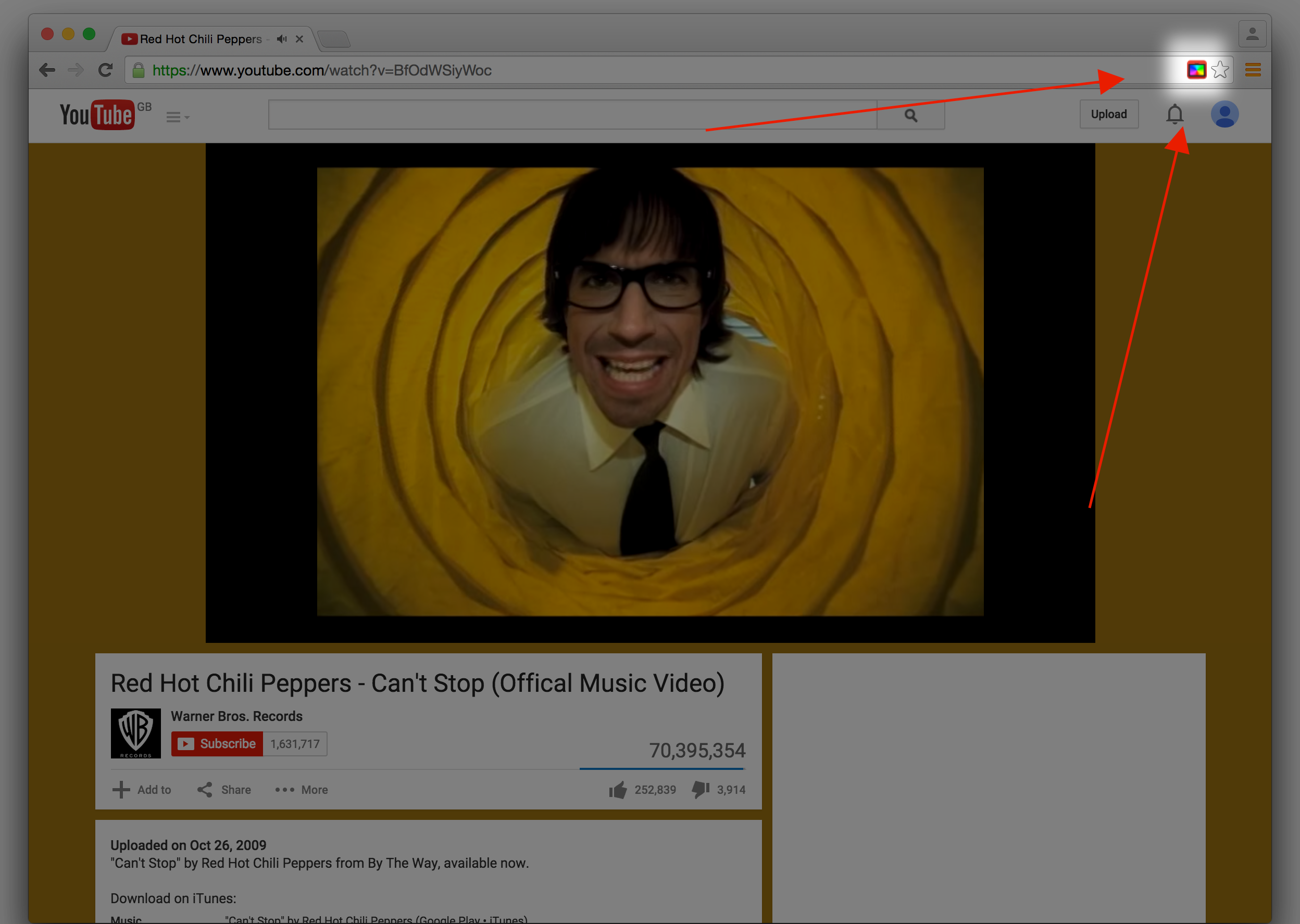 ---
Try it with these
If you have any more videos that work well, get in contact using the comments section.
---
If you have any problems or questions please use the comments section at the bottom of the page.